Dr. Kerzie I am a general dentist with a practice in Rocklin, California. I have a special interest in Cosmetic Dentistry. I am the son of a former Air Force Lieutenant Colonel fighter pilot and a mother who had a total of 11 of their own children, 8 boys 3 girls. I was born in Rapid City, South Dakota and grew up all over the United States. I graduated from Paraclete High, California in 1981. I then attended Cal Poly in Pomona. I graduated with a degree in Biology. Following that I went to Dental School at Temple University, School of Dentistry receiving my D.M.D. degree in 1990, followed by a General Practice Residency for one year. I taught in the Operative Department at Temple in the same year as a clinical row instructor. I then practiced dentistry for 16 years in a practice my wife and I started in Collegeville, PA. I moved to California in 2006 and opened up a private practice in Rocklin in 2008.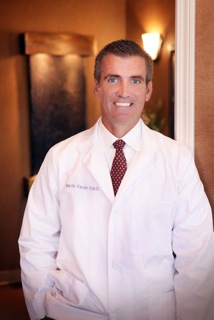 Philosophy:
I will evaluate your particular problem, and decide with you what the most appropriate treatment for that problem should be. My goal is to help you to understand your problem, and advise you about the treatment options. There are often different ways to treat dental problems and conditions. My job is to determine what is bothering you the most, define what your problem is, and explain to you the benefits and consequences of the different treatment options. Together, we can decide what will be the best treatment plan, and then proceed with that.
Hobbies: Camping, fishing, and spending time with my family.
Dr. Lura Orsino My fulfillment comes from seeing a patient smile, especially after being self-conscious about their teeth or afraid of coming to the dentist. I especially enjoy treating older children and adolescents. I strive to offer you an exceptional patient experience that allows me to treat you with collaboration instead of salesmanship and badgering.
Every dentist must be able to communicate with patients without stress or conflict.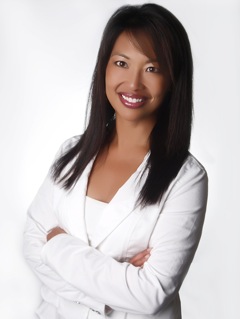 I am the daughter of first generation Filipino parents. I grew up in Cupertino when the area was just orchards. I did my undergraduate studies at U.C. Davis. From there, I attended Temple University in Philadelphia where I received my Doctor of Dental Medicine degree. After 20 years, I decided the East Coast was too cold for me and moved back home to California.
I enjoy road biking, duathalons and
playing the piano. I accompany the men's choir at St. Joseph Marello.
Recently, I have been involved in training and competing in the NPC bodybuilding competitions.
This allowed me to send a message to the older generation that age is not a factor when it comes to having an active lifestyle. I feel better now than I did when I was in my 30s and 40s.
I've been married to Dr. Kerzie for 23 years. Our favorite pastime is taking our 2 sons along Highway 1 beaches to explore the tide pools, mountain biking, and any outdoor activity that has to do with ecology or the natural world.
In 2012, I went on a mission to Jamaica to restore and extract teeth on the citizens of Jamaica who could not afford dental treatment. It was a life changing experience for me. Just by improving the appearance of their smile, I helped build their confidence and their chances of a life-long dream of getting a job they would not have otherwise even applied for if they had fractured or missing front teeth.